With the passing of Sally Ride, a pioneer of 20th century
aviation, we would like to look back at the very early pioneers of women in the sky.
Helene Dutrieu, nicknamed "Girl Hawk," who reportedly first flew in 1908. She was also the first woman to fly a seaplane.
Blanche Scott, the reputed first woman to fly, in Fort Wayne, Indiana in 1910.




In California, Bessica Medlar Raiche became the first woman in the United States to fly solo in a self-built plane.
In 1912 Harriet Quimby successfully flew across the English Channel.




Therese Peltier, the first female passenger who shortly thereafter became a pilot herself.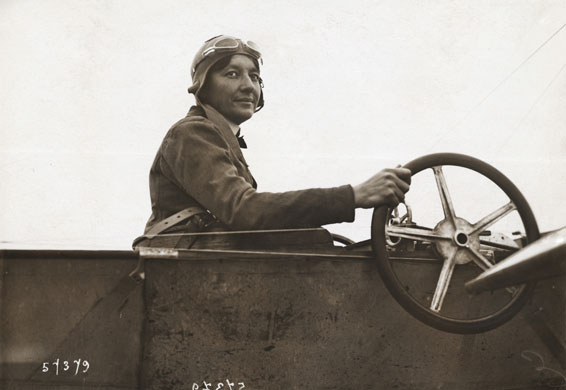 Marie Marvingt, aka the Fianceé of Danger, the first woman pilot in combat.
Adrienne Bolland, who was the first woman to fly over the Andes in 1921.
In 1920, Bessie Coleman became the first black female to obtain a pilot license.




Marga Von Etzdorf, who in 1927 became the first woman to fly for an airline (Lufthansa).
In 1928 Mary Bailey became the first woman to fly solo between England and South Africa.
For more women in aviation, visit
http://www.wai.org/
and
http://www.centennialofwomenpilots.com